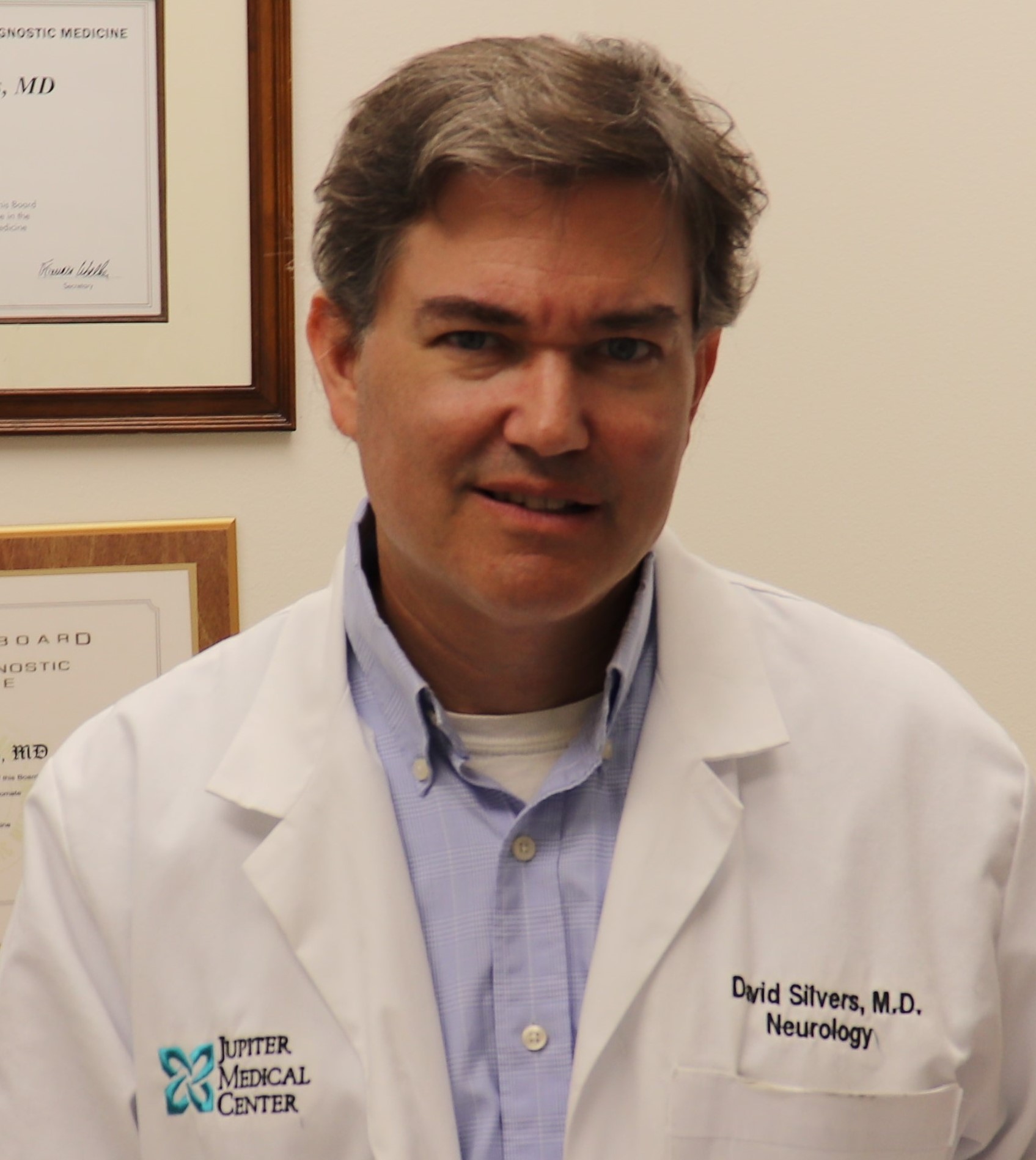 About Dr. David Silvers
Board Certified in Neurology, Electrodiagnostic Medicine/EMG, and is a Diplomate in Neuromuscular Medicine as well as a Diplomate in Behavioral Neurology and Neuropsychiatry.
Dr. Silvers completed his undergraduate studies at Princeton University and graduated from Tufts Medical School. He completed his neurology residency at the Harvard Longwood Medical Center (ie, Brigham and Women's Hospital, Beth Israel-Deaconness Hospital) and his neuromuscular/electromyography fellowship at Brown University (Rhode Island Hospital). Dr. Silvers is board certified in Neurology, Electromyography, and is a diplomate of Neuromuscular Medicine. He has been on the Top Doctors list since 2010.

Dr. Silvers has over 25 years of experience in private practice (18 years in the northeast U.S.) diagnosing and treating neurological disorders. At the time of his relocation to Florida, he was an Associate Clinical Professor at the University of Connecticut Medical School. Dr. Silvers is committed towards giving his patients the best neurological care while emphasizing the doctor-patient relationship.

Dr. Silvers' interests include general neurology, neuromuscular disease/electromyography, movement disorders (eg, Parkinson's Disease), cognitive impairment, concussion and sleep disorders.

Dr. Silvers has published several case reports in highly regarded journals including Neurology, Journal of Neurology, Neurosurgery and Psychiatry, and Muscle and Nerve. He has been awarded the Teaching Award on 2 occasions by the neurology residents at the University of Connecticut School of Medicine.